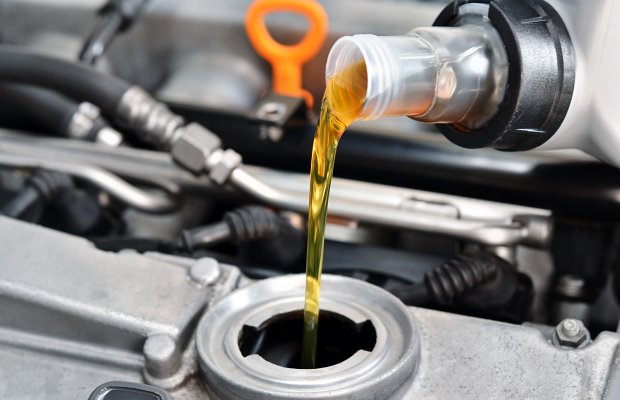 Biolubricant bases
Lubricant oils have many applications: from engine oil in our cars to hydraulic oils and industrial oils for machining of metals.
In applications involving the use of lubricants in sensitive areas, any release into the environment must be considered: therefore, the lubricants used in these areas must comply with ecotoxicity tests, be biodegradable and not harmful to the aquatic environment.
Matrìca offers a range of bases for the formulation of bio-lubricants for the agricultural sector, the automotive industry and naval aircraft, as well as for the production of hydraulic oils and special fluids for industry.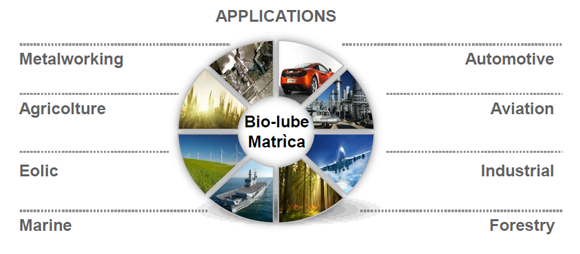 These products are obtained by esterification of pelargonic acid with different types of polyols; the renewable carbon content and biodegradability of the lubricants obtained make them ideal for use in systems subject to microleakage in delicate natural environments with respect to standard products.
In particular, trimethylolpropane tripelargonate (TMP-C9) produced following this method, has been included in the Lubricant Substance Classification List (LuSC), which defines the permitted ingredients in EU Ecolabel approved lubricants.
The product meets all the criteria of the EU Ecolabel for lubricants in terms of classification, biodegradability and aquatic toxicity.
Moreover, its use in biolubricants also leads to important technical advantages: in fact, it improves resistance to oxidation by lengthening the service time, reduces fuel consumption and has a better lubricating effect.
The great synthesis flexibility of the plant allows the creation of lubricant bases specifically designed to meet the most stringent application requirements.